2023 / Jun / 28
Don't Let These 5 Problems Ruin Your French Property Surveys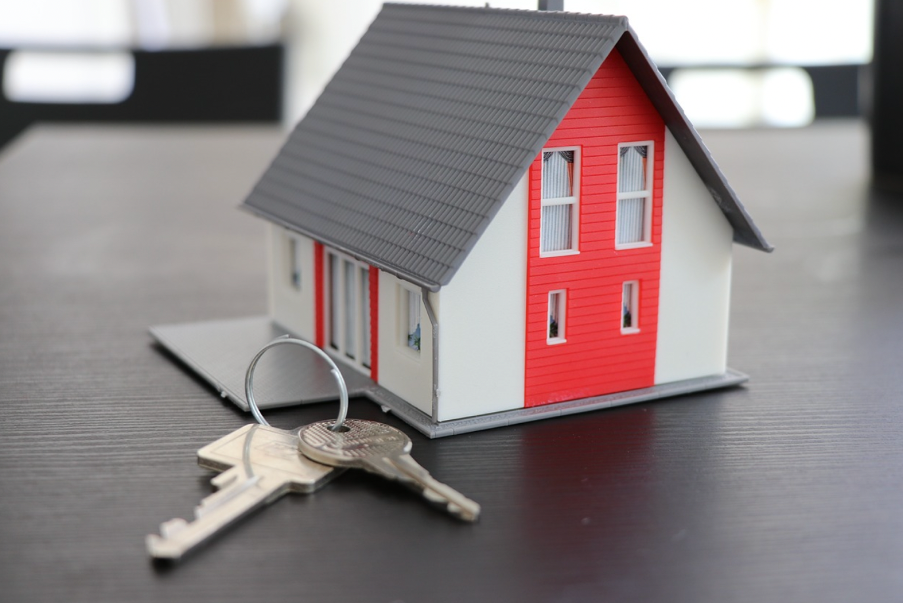 (Image source: pixabay.com)
When it comes to purchasing a property in France, having a thorough survey conducted by an experienced and professional property surveyor is a crucial step to ensure a smooth and hassle-free sale and purchase agreement – and see to it that you don't plough your money into a rickety property with hidden defects which will be expensive to repair and maintain.
However, many overseas buyers encounter certain problems arising throughout the building survey process in France, potentially leading to costly and frustrating consequences.
In this blog post, we explore five key issues that you should be aware of to avoid any unpleasant surprises when conducting building surveys in France. Whether you are a first-time buyer or a seasoned investor, understanding and addressing these challenges will help safeguard your interests and ensure a successful property acquisition.
So, let's dive in and discover what these pitfalls are and how to navigate them.
5 Common Problems Overseas Buyers Encounter with French Property Surveys
Language Barrier
Problem: When it comes to French property surveys, language barriers can become a significant obstacle for overseas buyers. Dealing with technical terms, legal documents, and general communication with French-speaking surveyors can be challenging if you're not fluent in the language. Misinterpretations or misunderstandings due to language differences can lead to confusion and potential errors in the survey process.
Solution: It's essential to overcome this challenge by either hiring a bilingual surveyor or working with a translator to ensure clear communication and a comprehensive understanding of the survey findings.
Read more: How to Find and Engage a Reputable Property Surveyor in France
Lack of Familiarity with Local Property Market
Problem: Being an expat means you may not have extensive knowledge of the local property market in France. This lack of familiarity with property types, construction techniques, and common issues found in French homes can make it challenging to accurately evaluate survey reports. Without understanding the nuances of the local market, you may struggle to identify potential red flags or assess the significance of the findings in your survey report.
Solution: To overcome this challenge, you need to find an English-speaking property surveyor operating in France with many years of experience living and working in country. Their expertise will provide valuable insights that are easy to understand and thereby and ensure you make informed decisions based on both the current state of the local market and the survey report results.
Read more: Is It a Good Time to Buy Property in the South of France?
Limited Access to Surveyors
Problem: Due to the fact there is no official surveying profession in France, simply finding and then securing the services of a reputable surveyor in the country can pose challenges, particularly if you are not physically present or lack local contacts. While it's true that a basic survey known as the dossier de diagnostic technique (DDT) is legal requirement under French law, this only covers things like termites, asbestos, and the presence of natural or industrial risks rather than the structural integrity of the building.
Ideally, you're looking for a RICS chartered surveyor who trained in the UK and then moved to France to fill this gap in the market. However, finding such surveyors who are also reliable, experienced, and knowledgeable about working with international buyers can be difficult. As such, it's important to conduct thorough research and identify surveyors who have a track record of delivering quality services to clients from abroad.
Solution: Find a professional who is fluent in both French and English, as this will help facilitate effective communication throughout the survey process. You can look online to find English-speaking surveyors who now operate in France – though be sure to thoroughly vet your candidates.
Read more: How to Choose the Right French Property Survey for You
Legal and Regulatory Differences
When conducting property surveys in France, it's important to be aware of the legal and regulatory differences that exist compared to the UK. French property laws, regulations, and procedures vary from what you may be accustomed to at home. Nonetheless, understanding these legal requirements and potential implications is crucial to ensure compliance and protect your interests.
Solution: Familiarise yourself with the specific regulations related to property surveys in France, such as planning permission laws, zoning restrictions, and environmental considerations. Additionally, if you've found an English-speaking property surveyor, you should consult with them about these issues. A good surveyor will be happy to provide all the guidance you need to navigate the intricacies of French property law to ensure a smooth and legally compliant purchase.
Read more: Can You Buy a House in the South of France as a Non-Resident?
Cost Considerations
Problem: Property surveys are an important investment in the property buying process, but they can also add to your overall expenses – especially when you factor in other fees like notaire fees, estate agent fees, taxes, and currency exchange fees. As such, it's essential to budget for your property purchase accordingly. The fees charged by surveyors may also vary depending on the size, complexity, and location of the property.
Solution: The great thing about employing the services of a professional property surveyor is that they will help you with all your cost considerations and make sure you get the very best deal possible with your available budget. Additionally, the survey report you receive will put you in a strong position to negotiate with sellers over the asking price of the property.
Read more: What Are the Hidden Costs of Buying Property in the South of France?
Charles Mackintosh – RICS Chartered South of France Property Surveyor
If you're looking for a RICS chartered surveyor in the South of France who can solve all your problems, then look no further.
Charles Mackintosh has over 30 years' experience living and working in the region and specialises in providing highly regarded English-language property surveys and advice for overseas buyers. Get in touch today for more information.